Everyone has that one special
sex toy
they can trust whenever they're feeling down. I sometimes sit at work thinking "wow.....only three more hours of this hell and I can go home to my good old toys!" because that's how much I love them! of course this is the equivalent of anticipating sex when I'm in a relationship also. but the thing with sex toys is that they're so stable. A relationship changes, it has its ups and downs and is never guaranteed to work out (I'm sorry ladies, but this is so true, even in marriage), but sex toys will always be there for you.
My favorite toy personally is the
Sasi by Lelo
. It is uniquely shaped so the curves fit to the curves of my body.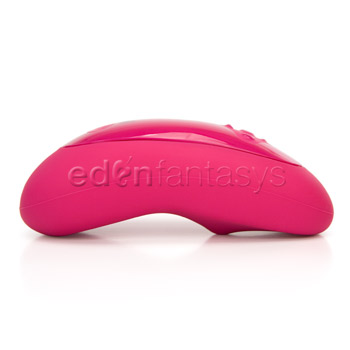 The vibrations are strong, and one charge lasts very long too. Oh and it is rechargeable which is always a good thing, a step to a greener world! It's a bit on the expensive side, as all Lelo toys are. but trust me, this one is so worth it. Sometimes I just have to learn to splurge on a luxury toy. Usually there's a reason they are so pricey! because they're so good!